Services
Education and knowledge passing technology skills onto our clients is an important factor in our company. Is something we do every day on every job.

Sophisticated Engineering Services for a simple budget.

We provide highly certified and trained engineers at reasonable prices to execute your projects, assist your IT staff, or simply support you in crisis..
Portfolio Our Company.

Professional and highly skilled engineering is a primary focus.
Below is a portfolio of our most commonly requested engineering services. Because we are committed to our clients and their ever changing technology needs, we do provide a wide breadth of service and some of these may not be listed on this page. Please contact our sales team to discuss your company's need in engineering services and we can custom fit our services to your requirements. In additon to these services many of engineers are certified instructors in many of the products we support. Customized education for your in-house staff is always available for any of the products and services we support.
WAN / LAN / Wireless Infrastructures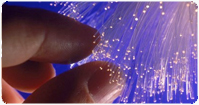 Our engineering group is constantly evaluating the latest bleeding edge technologies and products. We evaluate them in our labs, train on the products, partner with the manufacturers and deliver a proven and tested solution to our customers. From the core of your network out to the edge -- our team of technology engineers and project managers are all focused on making sure your organization optimizes your technology investment.